Commercial Kitchen Design Services
Your Restaurant, Realized for Maximum Throughput
More than an aesthetic, your commercial kitchen design drives your success. We put a premium on designing your restaurant with a kitchen layout, purpose-selected restaurant equipment and customer flow engineered for maximum throughput.
Why Avanti for Commercial Kitchen Design?

Leverage 18+ Years of Knowledge
We know a few things about restaurant design. We have years of experience growing quick-service restaurant chains. This has refined our ability to create efficient spaces within reasonable constraints that we leverage across all foodservice options.
What does this mean for you? No matter what type of restaurant you have, we'll design it with speed and budget in mind.

Thoughtful Restaurant Designs
Turn an empty shell into a throughput powerhouse. In a business constrained by meal times and square footage, your commercial kitchen should be designed to serve the most customers in the least amount of time.
Craft your culinary creations in a kitchen designed for just that. We think through your menu and operations flow so we can plan where every piece of equipment, prep space, sink, and outlet goes—down to the square inch.

Our designs aren't just theory. They're ready to be put into practice to bring your vision to life. We'll provide construction-ready plans you can hand right to your contractor, along with sets for regulatory submittals and anything else you need.
Not only will this streamline your construction process, but it'll ensure your design plans work in practice—not just on paper.
What our customers say about us
Why teams love working with Avanti
"The team is outstanding! They go above and beyond."
"Excellent customer service and project management. "
"Avanti is a great one stop shop."


Trusted by Top Chains Nationwide

The Avanti Design Experience
What sets us apart? Our design process digs into the details long before we ever put (figurative) pen to paper. We don't do cookie-cutter designs. Over the last 18 years, we've developed a deep-dive concept study that guarantees a unique commercial kitchen design for your long-term success.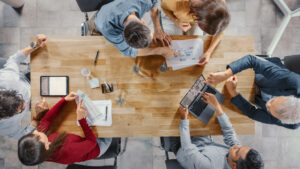 Also known as the get-to-know-you stage. We'll meet to discuss your culinary vision, brand and operational challenges.
Your project is unique. We'll deliver a custom design and consultation proposal that meets the scope of work we discussed in the discovery meeting.
If you're already in operation, we want to see you in action. From FOH to BOH, we'll observe your average day to understand your unique challenges and conduct an efficiency study to see where we can improve.
We'll review your new space, take measurements using our 3D scanning technology and start planning your restaurant for maximum efficiency.
Also in this stage: Prototyping, programming and culinary review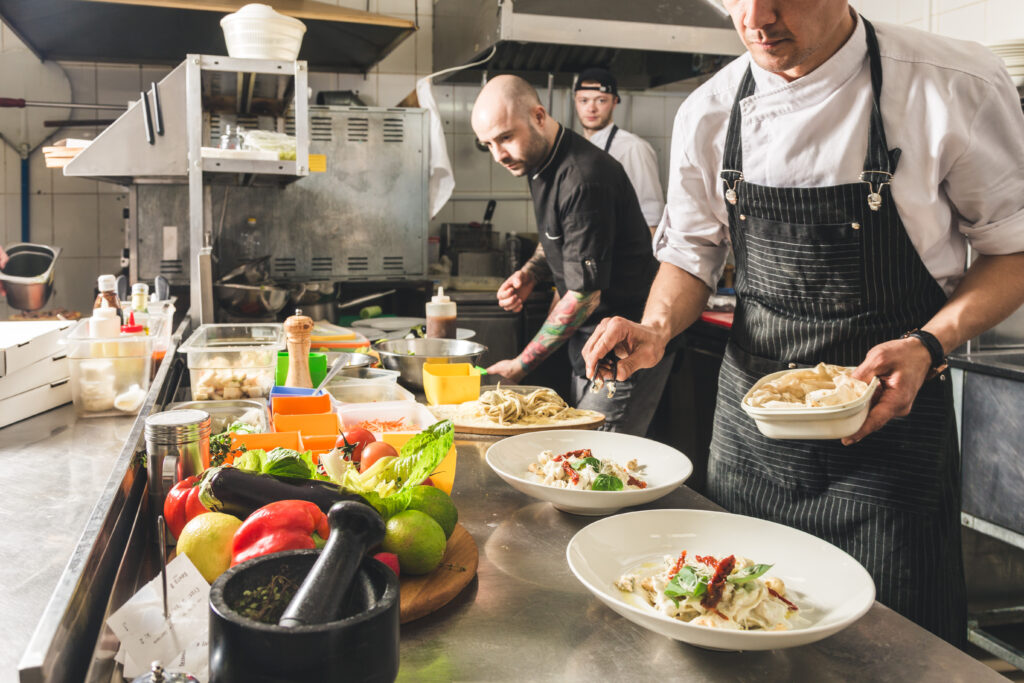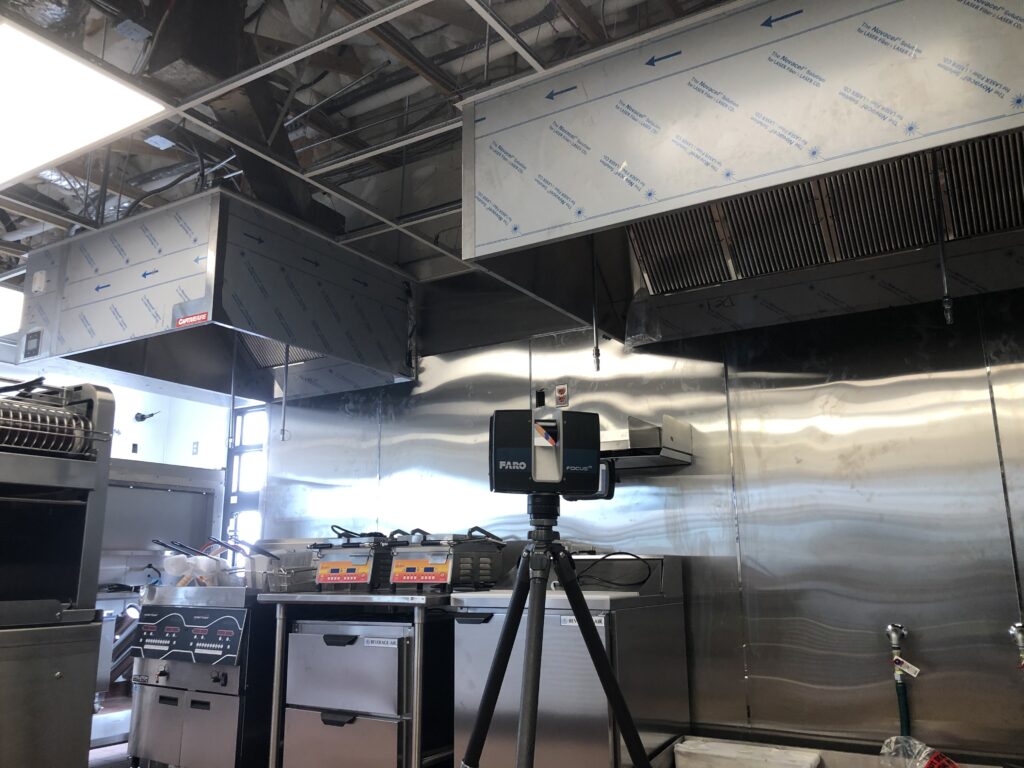 Here's where we'll put all we learned from the first two stages to work. We'll complete the schematics, including the programming for your kitchen layout.
We'll dive into the details, picking manufacturer specifications, nailing down your budget and rough order of magnitude (ROM). We'll coordinate with the architects and project engineers to ensure your project goes smoothly from design to construction and beyond.
4. The Pre-Construction Stage
Once the design is complete, we'll prepare all the plans you need to move the process forward. This includes build-ready construction plans and plans for health department submittals.
Construction Administration
The work doesn't stop when the designs are done. We're around to answer RFIs, meet with contractors, conduct site visits, conduct a walkthrough for the final punch and more.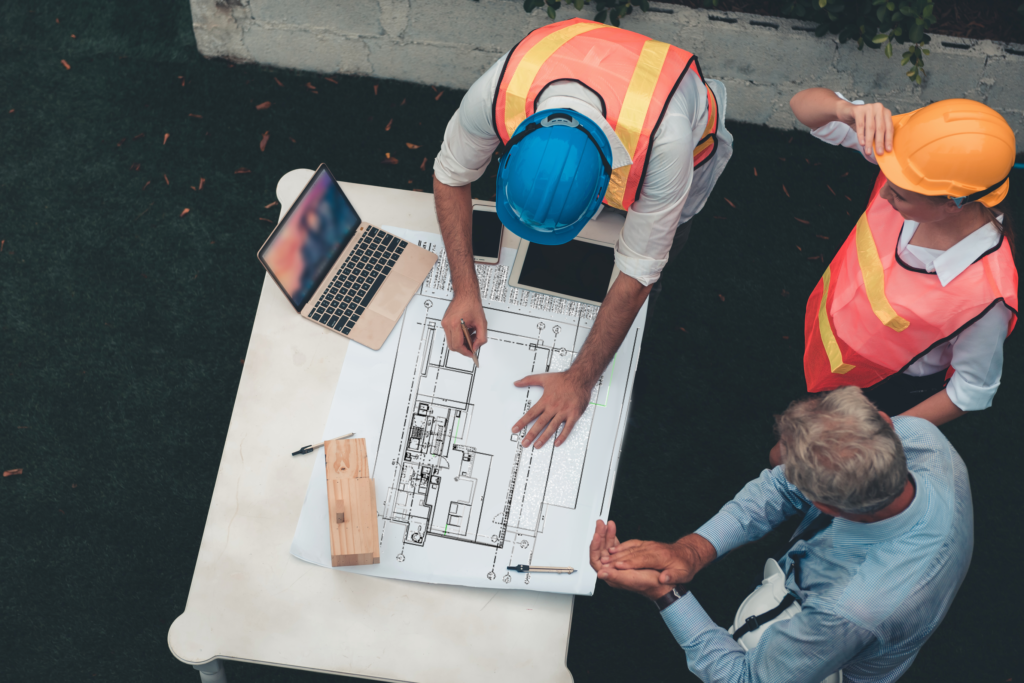 We Use Industry-Leading Technology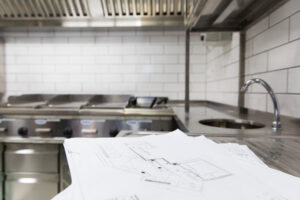 Open your doors quickly with construction-ready designs
Designing your commercial kitchen is more than paint colors and floor tile. At Avanti, we connect your restaurant design with every other part of the planning process.
What does this mean for you? You'll get designs that ensure kitchen and FOH efficiency, factor in regulatory requirements, and are ready to hand over to your construction team.
Concept design and development
Concept programming
Consultation on project costing
Health department foodservice drawings
Design/build partnership
3D renderings
Construction administration for foodservice projects
3D virtual scanning
Schedule a Free Consultation
Got a question? We're happy to hear from you. Send us a message and we'll respond as soon as possible.
As Avanti's founder and leader, Mark has worked closely with CEO's, restaurant owners, and operators for most of his career. He started Avanti in 2003 specifically to help clients grow their businesses with commercial kitchens through design and equipment solutions.
Michael brings 25 years of experience to Avanti, delivering high-end restaurant and commercial kitchen designs.  His creative problem-solving and thorough knowledge of the industry and construction process brings his clients' visions to life, from initial conversations through construction, purchasing, and all the way to the final product, ensuring a seamless project from beginning to end. Read more about Michael here.
Trey has been with Avanti since 2007 and is passionate about designing kitchen workflows that marry thoughtfully to beautiful interiors. His focus on enhancing the client's brand and customer experience inspires the rest of the Avanti Design Studio to help clients expand their concepts and their businesses.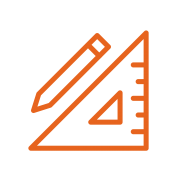 Ready to start your next project?
Thinking about your next concept? Launching your next chain? Already have a space? No matter where you are, we're here to help. Reach out to one of our commercial kitchen design experts today.