Senior Director of Design-Build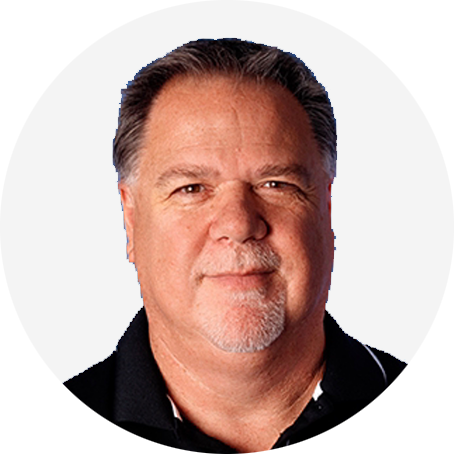 Michael Jernigan grew up in Napa, California, playing with Legos and Lincoln Logs. Although he didn't know it at the time, he took a straight path from building Lego cities to woodworking in junior high to the design work he does today.
He stays creative by designing furniture in his spare time—when he can find it.
But working in Avanti's design-build department keeps him busy. He relies on his 25 years of experience to deliver high-end restaurant and commercial kitchen designs. Michael's creative problem-solving and thorough knowledge of the construction process brings his clients' visions to life. Creating within common constraints like time, physical space, and budget only makes the process more exciting.
What sets his designs apart? Above all, they're functional. He designs beautiful and understated custom kitchens that keep throughput and operations in mind. They're anything but pieced together. His signature is clean, where all the pieces fit like they were meant to be.
One of his favorite projects to date is the work he did on The Oasis at Death Valley. It started as a rundown historical building built into the side of a mountain in the 1920s but now boasts a lush resort with two hotels.
"We went from this kind of rundown old resort, and now they've just turned it into this jewel," said Michael. He worked on the kitchen, bar, and Ice Cream Parlor and is currently working on the pub.
Frank Lloyd Wright is one of Michael's biggest design influences. But he's also deeply inspired by the ideas his clients bring to the table.
"I'm trying to bring my client's vision to life, whether it's a simple kitchen or a $5 million house," said Michael. "I try to take what they see and bring it to life, and then add my touches along the way."
It's not just the design that excites Michael. He enjoys seeing his vision brought to life, from initial conversations through construction, purchasing, and all the way to the final product. While you can't always avoid change-orders, Michael knows that codes need to be right and details matter early on, or the whole project can go off track. Clients appreciate his dialed-in process and how his construction and industry knowledge ensures a seamless project from beginning to end.
On the weekends, you can find Michael riding anything on two wheels—especially his motorcycle, which he takes on adventure rides to explore the outdoors.