Let us know what you're looking for and we'll get you the pricing and information you need.
Whether you're replacing just one piece or outfitting your entire store we've got you covered. We're here to get you the pricing and information you need to help make your buying process as convenient as possible.
Need Installation? We do that too.
Our staff of professional Project Managers and foodservice Installers will coordinate with your team, your contractors, and anyone involved with your project to make delivery, installation, and startup go as smoothly as possible. Our installation team will make sure the equipment you need is installed in the right place, the right way, so that when your ready to go so is your equipment.
We Use Industry-Leading Technology

What our customers say about us
Why teams love working with Avanti
"The team is outstanding! They go above and beyond."
"Excellent customer service and project management. "
"Avanti is a great one stop shop."


Trusted by Top Brands Nationwide

Recent Projects by Avanti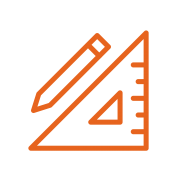 Ready to start your next project?
Thinking about your next concept? Launching your next chain? Already have a space? No matter where you are, we're here to help. Reach out to one of our commercial kitchen design experts today.