Ghost kitchens, virtual restaurants, cloud kitchens, cloud brands… Lots of new names are popping up in the restaurant industry, but what do they mean? And what's the difference between them?
Even before the COVID-19 pandemic swept across the country, the restaurant industry barreled toward change. But capacity regulations and the public's hesitance to leave home have sped up innovation.
With the popularity of third-party delivery apps and grab-and-go dining soaring, food brands are finding unique ways to attract new diners.
Enter the rise of the ghost kitchen and virtual restaurant.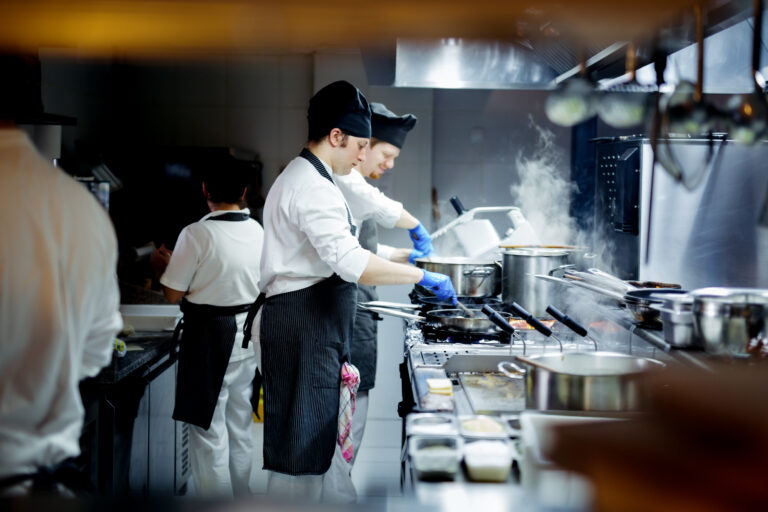 What's the Difference Between a Ghost Kitchen and a Virtual Restaurant?
The two names are often used interchangeably, but they have some differences. Both ghost kitchens and virtual restaurants are restaurant concepts that don't have a brick-and-mortar dining experience. They exist solely online for delivery or pickup.
Virtual restaurants (sometimes called cloud restaurants or delivery-only restaurants) are typically new brands that run out of existing kitchens. For example, It's Just Wings is a virtual restaurant that operates out of existing Chili's and Maggiano's kitchens.
They created a new concept using similar ingredients, capitalizing on an entirely new market—namely at-home sports fans. And it's succeeding. It's Just Wings is expected to reach $150 million in annual sales this year.
Other brands that are looking to capture the same opportunity include Bloomin' Brands (Tender Shack), Denny's (The Melt Down and Burger Den), and Smoke Bones (The Wing Experience and the Burger Experience).
Ghost kitchens (also sometimes called cloud kitchens, dark kitchens, or virtual kitchens) are also only available online but don't operate out of an existing restaurant. They often have no brick-and-mortar counterpart at all. Instead, they run out of a space rented from a third party.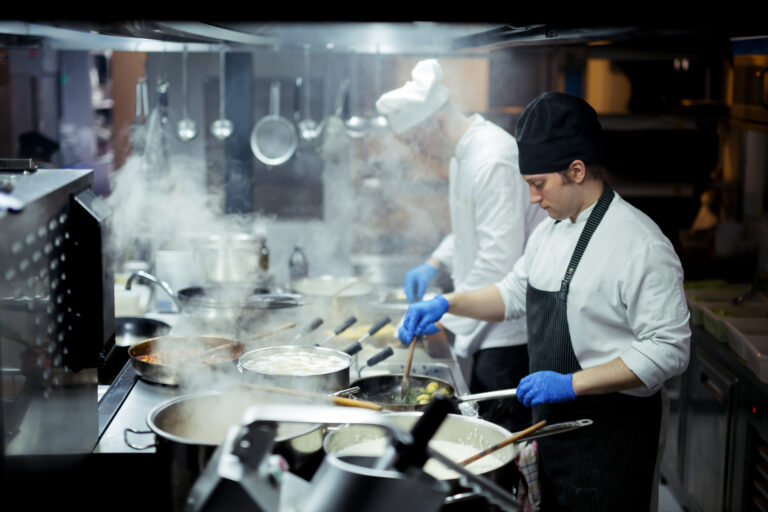 Why Operate Delivery-Only Restaurants?
Restaurants entering this space are betting that delivery is here to stay in the post-pandemic world and will only continue to grow.
Third-party delivery services present new challenges for many traditional restaurants, and ghost kitchens and virtual restaurants are an attempt to offset these challenges.
Benefits of a Virtual Restaurant
Lower overhead: By operating out of your existing kitchen, you can use the same labor and equipment to keep overhead low. And if your concepts utilize the same ingredients, you can lower food costs, too.
Take up more virtual space: The key to standing out in third-party delivery apps is to grab people's attention. Having additional concepts increases the chances of getting noticed.


Test new concepts: A virtual restaurant is a low-cost way to introduce new restaurant ideas in your existing market.


Fill low-traffic hours: If your restaurant does well during the lunch rush but has trouble finding dinner guests, a dinner concept can increase sales.
Benefits of a Ghost Kitchen
Faster launch: With no extensive renovations to worry about and most of the kitchen setup done for you, you can launch a new restaurant brand in weeks, not months.


Lower overhead: You don't need to support front-of-house staff or worry about renovating a space and obtaining permits.


Location: Foot traffic and visibility are key factors that determine the success of a brick-and-mortar restaurant. Those aren't concerns for opening a ghost kitchen. Instead, you can select a location in a high-volume delivery area to maximize sales.
Avanti 3D Scanning Services
Accurate as-builts in days, not weeks.
Competition in the delivery-only space is fierce. Because you're not limited to a small geographic location, you face competition from even more restaurants. And brand recognition goes a long way to gain customers. Without a storefront location, people may swipe right past your concept.
What to Consider Before Starting a Virtual Brand
Whichever restaurant operating model you go with, there's a lot you can do to set your business up for success.


Do the market research: Even if you're operating out of your existing location, delivery is a whole different thing. With more competition, you'll need to figure out what will set your concept apart while still appealing to the larger market.


Optimize for delivery: What travels well? What can you make consistently in high volumes? How can you maximize your ingredients? These are all essential questions you have to answer when planning your delivery-only menu.  Also, consider the container requirements for each menu item.


Factor in all the costs: While you may not have to pay for a brand new kitchen, delivery concepts face their own set of unique costs. Be sure to include costs for staff, kitchen space (if you're renting a ghost kitchen), containers, delivery service fees, food costs, and advertising costs (which can be much higher than brick-and-mortar restaurants).


Virtual restaurants and ghost kitchens are still considered experimental, and it remains to be seen if other brands can replicate It's Just Wings' early success. But good research and proper preparation will give you the best outcomes.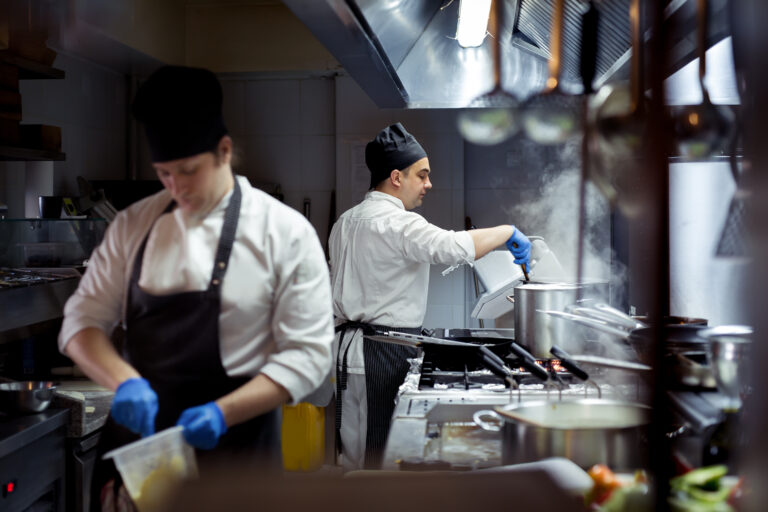 Considering adding a virtual brand? Whether you want to install a second prep area or add new equipment, we can help. Reach out to Avanti for help.
Avanti Design Studio plans your restaurant from the inside out, using the most effective design options.