We get it. Kicking off your commercial kitchen is exciting. You want to get the ball rolling and dive into the design process—but there are a few things to consider before laying out the plans for your commercial kitchen design.
Why? Because diving into a design without thorough planning can lead to costly problems down the road. From early mistakes, like designing over electrical outlets, to costlier long-term oversights, like a poor workflow that hinders throughput, putting the time in now will prevent more expensive problems down the road.
Where should you start? With your menu.
1. Decide on the Menu
Whether you're working with a predetermined menu or are still in the development process, having a basic understanding of your menu is key. What you serve will determine everything from the equipment you buy to how you lay out the flow.
You can also use this information to make early strategic decisions. Is there a piece of equipment you can forgo to save space? Would you benefit from a modular design over an assembly-line setup? Make these decisions early to lower your upfront costs and set your kitchen up for success.
2. Coordinate Across Teams
Designing a kitchen should be a coordinated effort between the c-suite, development, operations, construction—and most importantly—your chef. Without cross-team input, you might miss out on essential considerations like flow, supervision-needs, and delivery.
There's nothing more obvious than a kitchen designed without a chef's input. More than picking out the right equipment, a chef can also provide insight into the workflow, sanitation needs, and the overall layout requirements.
3. Measure the Space
Get your measurements done right. While this is an obvious step in the commercial kitchen design process, there's more to consider than just the square footage.
This is the point in the process where you'll want to consider everything from doorways to plumbing to electrical outlets. Are there windows you need to design around? The importance of getting complete and accurate measurements cannot be overstated. For the most precise visualization of the space, consider 3D scanning services.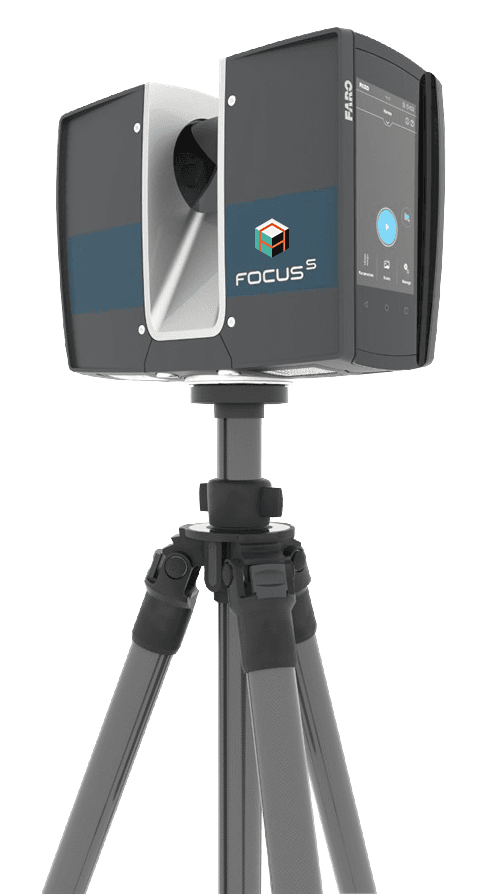 Avanti Virtual Capture™ takes you from scan to plan in three easy steps so you'll never miss a measurement.
4. Consider the Kitchen Workflow
There's no bigger throughput killer than a bad kitchen flow. You don't want cooks crossing the kitchen multiple times for a single dish or reaching over each other to access equipment. Commercial kitchens are chaotic by nature, but taking the flow into account when you're designing will help streamline the workflow.
There are many different ways to segment the kitchen based on the anticipated workflow, from modular stations to assembly lines and more. This will vary largely based on your menu and type of service.
Tip: Make sure to include take-out and third-party delivery services in your design planning. While COVID-19 is driving the demand for takeout now, it's likely the take-out trend will continue after restrictions are lifted.
5. Don't Forget Health Codes & Regulations
Now's the time to consider the various rules and regulations your commercial kitchen must follow. There are several governing agencies at the federal and state level that layout essential safety features:
Occupational Safety and Health Administration (OSHA): OSHA is an organization dedicated to protecting workers' health and safety. Some of their relevant regulations include placement of fire alarms and hydrants, the width of walkways, and the number of exits.
The Food and Drug Administration (FDA): The FDA monitors food safety, including how to store, handle, prepare, and serve food. While most of their regulations revolve around the kitchen's function, you should be aware of them as you're selecting equipment and materials.
State Requirements: Each state also has its own requirements for commercial kitchens to take into account.
Navigating the regulations across all these departments can be difficult, so it's imperative to schedule a meeting with an inspector before you begin construction.
Pre-Design Prep Work Could Save You Big Money
Your commercial kitchen design can either be your biggest asset or your toughest challenge. Decisions you make now can impact your restaurant throughput for years to come.
Feeling overwhelmed? While there's certainly a lot to consider when designing your commercial kitchen, there are also plenty of experts that are here to help. Work with Avanti Restaurant Solutions to design your commercial kitchen and more.
Avanti Design Studio plans your restaurant from the inside out, using the most effective design options.